A full list of R packages I have published are on my Github, but some notable ones are below.
Some are part of the cloudyR project, which has many packages useful for using R in the cloud.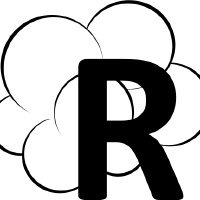 I concentrate on the Google cloud below, but be sure to check out the other packages if you're looking to work with AWS or other cloud based services.
GITHUB
More experimental packages:
| Status | URL | Description |
| --- | --- | --- |
| Dev | googleMeasureR | Send tracking hits to Google Analytics from R code using the Google Analytics Measurement Protocol |
| | googleLanguageR | Access Speech to text, translation and NLP text processing APIs |
| | googleID | In production, but very small so not on CRAN. Allows user authentication via Google+ API for Shiny and RMarkdown documents. |
| Dev | youtubeAnalyticsR | Access YouTube Analytics data |
| Deprecated | gtmR | Superceded by googleTagManagerR |
| Reference | autoGoogleAPI | 152 R packages auto generated via googleAuthR's discovery API feature |
| Done | gentelellaShiny | A custom Shiny theme available in a package |
| Deprecated | stripeR | Interact with the Stripe payment API, but superseded by another R package, RStripe |